FENSA, or to give it its full name, the Fenestration Self Assessment Scheme, is a Competent Person Scheme setup by the Glass and Glazing Federation specifically for the replacement window and door industry in April 2002. It is the longest established and biggest Competent Person Scheme in our field.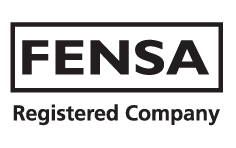 FENSA's job is to regulate companies like ours for quality and performance. To be accepted as a FENSA member, your work is extensively screened by FENSA's expert team of assessors and has to live up to their high expected standards. 
When choosing a FENSA member, you know that you're guaranteed a job well done, but that's not the only reason why appointing a FENSA member is beneficial. 
All FENSA installers work to current building regulations and certify installation work at the conclusion of a project so that you don't have to certify it yourself via your local authority. An unapproved installer will not be able to provide certification and it's an essential requirement as it proves that an installation complies with building regulations. 
If you ever decide to sell your property and you have had your windows replaced since 2002, a conveyancer may ask you to present your FENSA certificate and if you're unable to, it could hold things up. When a certificate has simply been misplaced, you can order a replacement for £25 including VAT from the FENSA website. 
A FENSA member will also provide you with an Insurance Backed Guarantee. This gives you protection as it covers your installation in the event of a FENSA installer ceasing to trade. 
Visit the official FENSA website to find out more about the scheme and to understand why appointing Pinnacle Home Improvements makes so much sense. Arrange for a call back if you'd like to discuss anything with us.